As we complete this series of lessons on the "Eight Characteristics of a Transformed Life," hopefully what becomes clear is that what we're really talking about is developing a Christ-like character.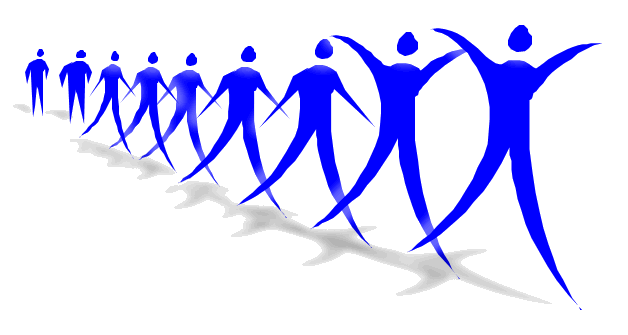 It is this transformation of our character that produces the actions that reveal to non-believers that we are in the world, but not of the world, and produces a true contrast community.
As we've said before, transformation is not a checklist approach. Our change in character will only become real and authentic if we continue to daily surrender our lives to Christ while continuously seeking his will for our lives. It is through this continuous process that we enable Christ to work through us, allow his spirit to grow within us, and enrich our lives.
This transformation and development of a Christ-like character is not something that is learned from a book or can be achieved by simply listening to Chris' or my sermons every Sunday. Nor will it happen accidentally or coincidentally. Rather, it is an intentional journey that sincere disciples undertake by recommitting themselves daily to an effort to draw closer to Christ.
It is essential that throughout this transformational process our motivation remains constant. Obedience, discipline, prayers and faith will never be enough unless they all built on the right relationship foundation, a sincere love for Christ! Our desire to be with Him, to be like Him and always do what pleases Him, must be rooted in a genuine love for Him!
Transformation of our character into a Christ-like character is important because out of this renewed character godly behavior flows. This change in character where we take on the image of the son of God also means we have a relationship with the Father, and we know "right deeds flow from a right relationship". So then, developing this Christ-like character in good times, and even more so when times are harsh, becomes imperative for believers.
For it is through times of adversity that we demonstrate that our relationship with Christ is more than just a fair-weather friendship. When we choose, as He chose, to do the hard things that require integrity and honesty, even at the risk of personal loss or harm, we not only demonstrate our love for Him, we also show our commitment to Him.
This preeminent relationship influences and even compels us to respond by living faithful, godly lives that manifest the eight marks of transformation:
Surrender our lives to Him
Renewal of our minds
Service to others
Love with a sincere love
Diligence in our good works
Christian world view
Fellowship with a community of faith
Seek after His righteousness
If our motivation is sincere, these marks become self-evident as we surrender to God's will and exercise our faith with trust and obedience. No matter what we face, we are always looking to God for our sustainment and our desire is to always be pleasing to Him.
Once we've begun to manifest these transformational marks it is most often noticed first by others who see the change in us. They notice that we are motivated by a totally different set of values (virtues). Our speech is different, our countenance is different, and we have an inner confidence surrounded by humility.
However, we must always be on guard because, even though we may reach a point where all eight characteristics are manifested in our lives, this is not a static state, that is to say it is not permanent this side of Heaven. So then we must constantly ask ourselves; what are we seeking? Whom do we serve? What is our motivation? As His disciples, at the heart of each answer, is our unquenchable love for Christ.
In service to our Lord,
—Rod Ellison